Many firms are once again having to make alternative plans for their internships in the light of the coronavirus pandemic. Not only does this affect the initial training typically scheduled for the first few days, it also means that the mainstay of the program – where interns spend time with the business – is also likely to be virtual this year for most firms.
The Virtual Intern Program (VIP) has been designed to create a high-impact learning experience for summer interns. Tailored for each client the VIP replaces up-front training and up to six weeks of a desk-based schedule, with a rich blend of instructional methodologies, and immersive activities, as illustrated in the graphic. The program also generates invaluable performance metrics so that firms can make well-informed hiring decisions.
Together we can create a uniquely effective learning experience for your summer interns, even in the current environment.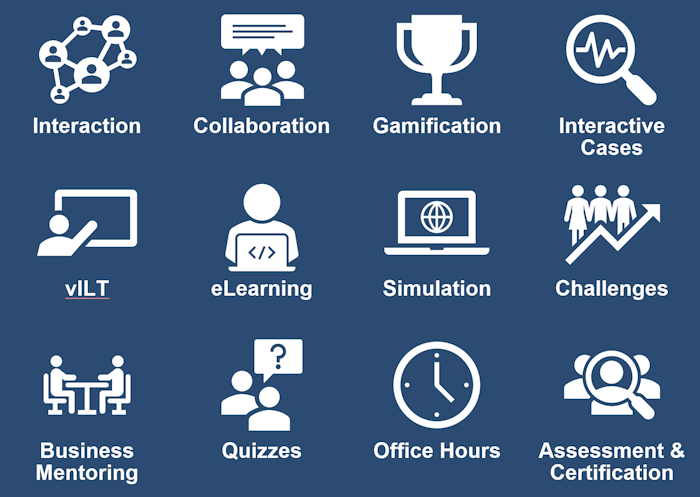 MAKE YOUR INTERNSHIP VIRTUAL